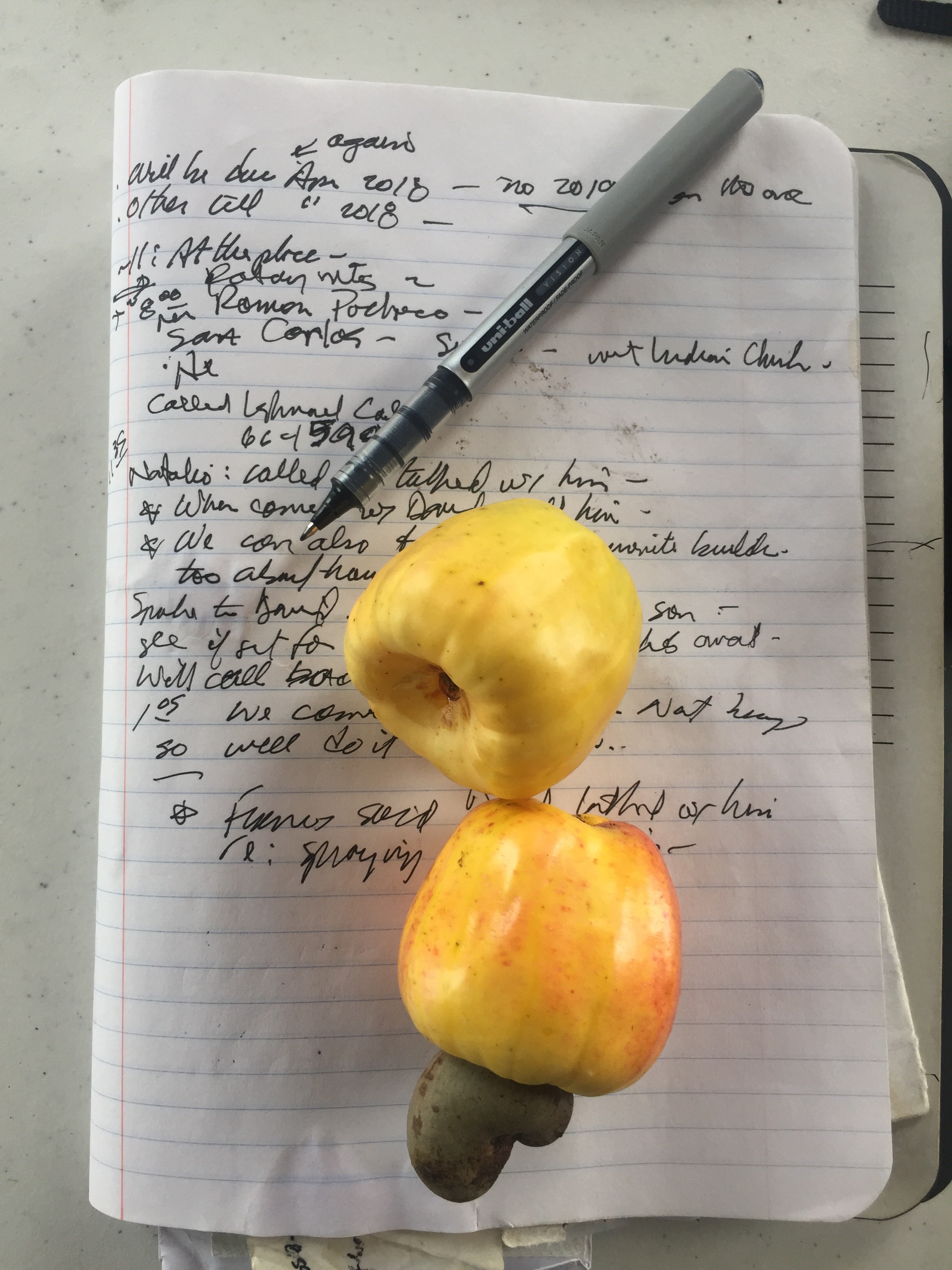 The two screenshots from Google Earth show today's route and a bit of yesterday's. I caught water taxi to San Pedro at 3pm, then took a taxi to Mahogany Bay to look at their development using houses they prefab in Belmopan.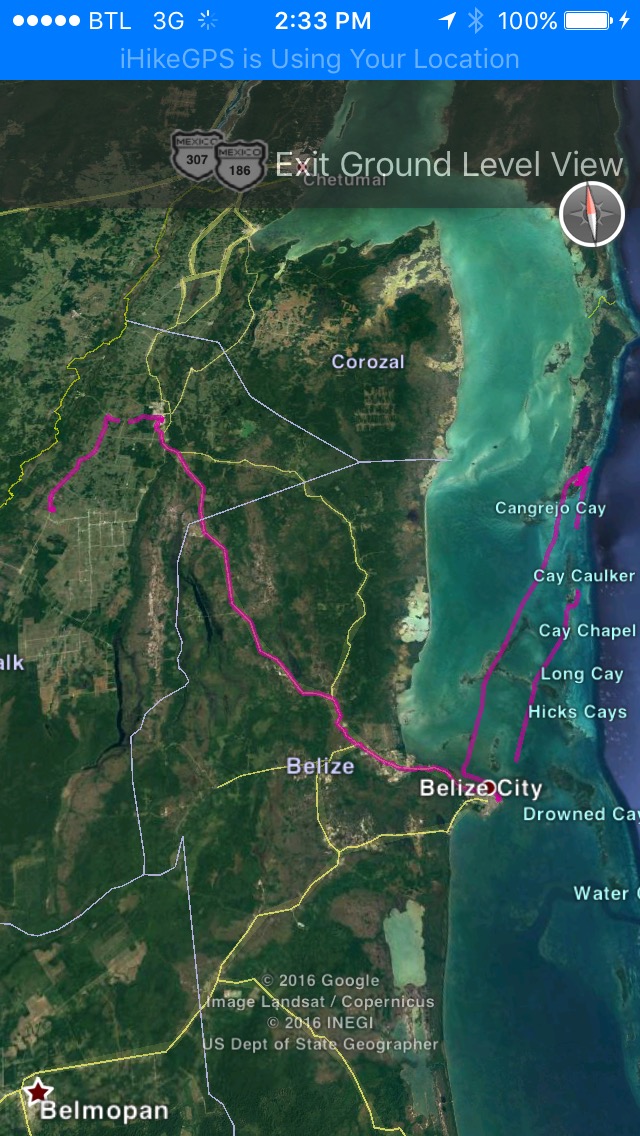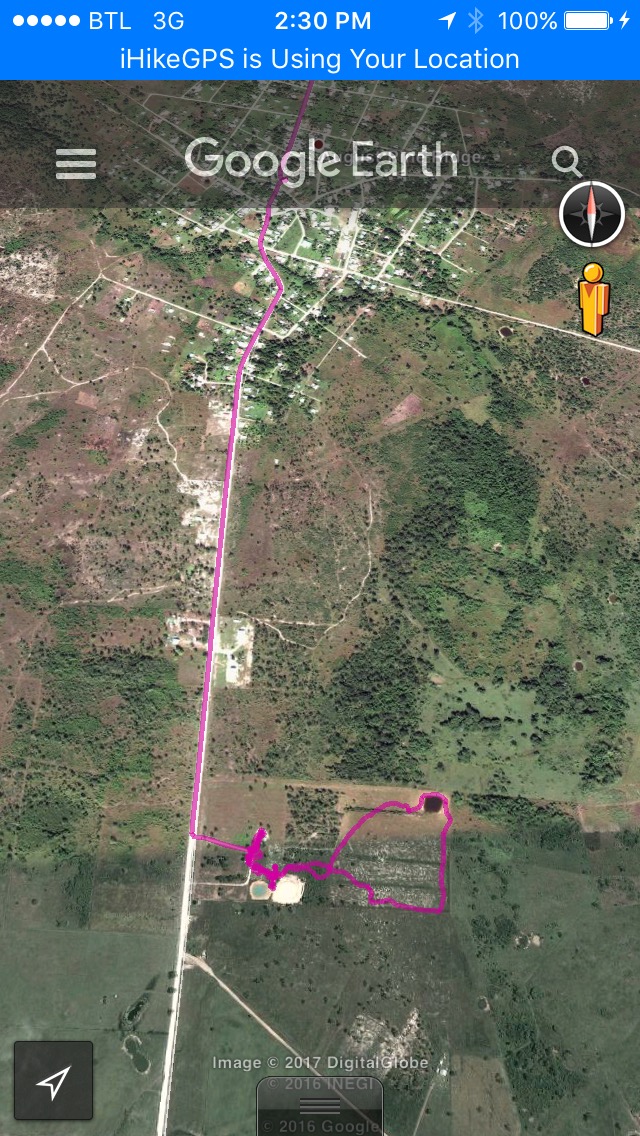 I caught a ride back to town with Scott Fuson who showed me around Mahogany Bay. His friend, Mario, taxied us back. Mario also called and found me a room at Zen Belize.
Fred at Zen Belize was very gracious and deserves highest marks.
I was able to met up for pizza with our old family friend, Francisco Bergen.
I booked a 7am flight on Tropic Air and Mario got me there in time. We landed at the municipal strip and Arjun taxied me to the water taxi parking lot via scenic route, I got a few photos of Belice City I will post later. Then up the northern highway to Orange Walk and out past August Pine Ridge to the Belize Open Source site. Our caretaker, Franco and I walked to the back. A few of the old cashew trees were still fruiting (and nutting).