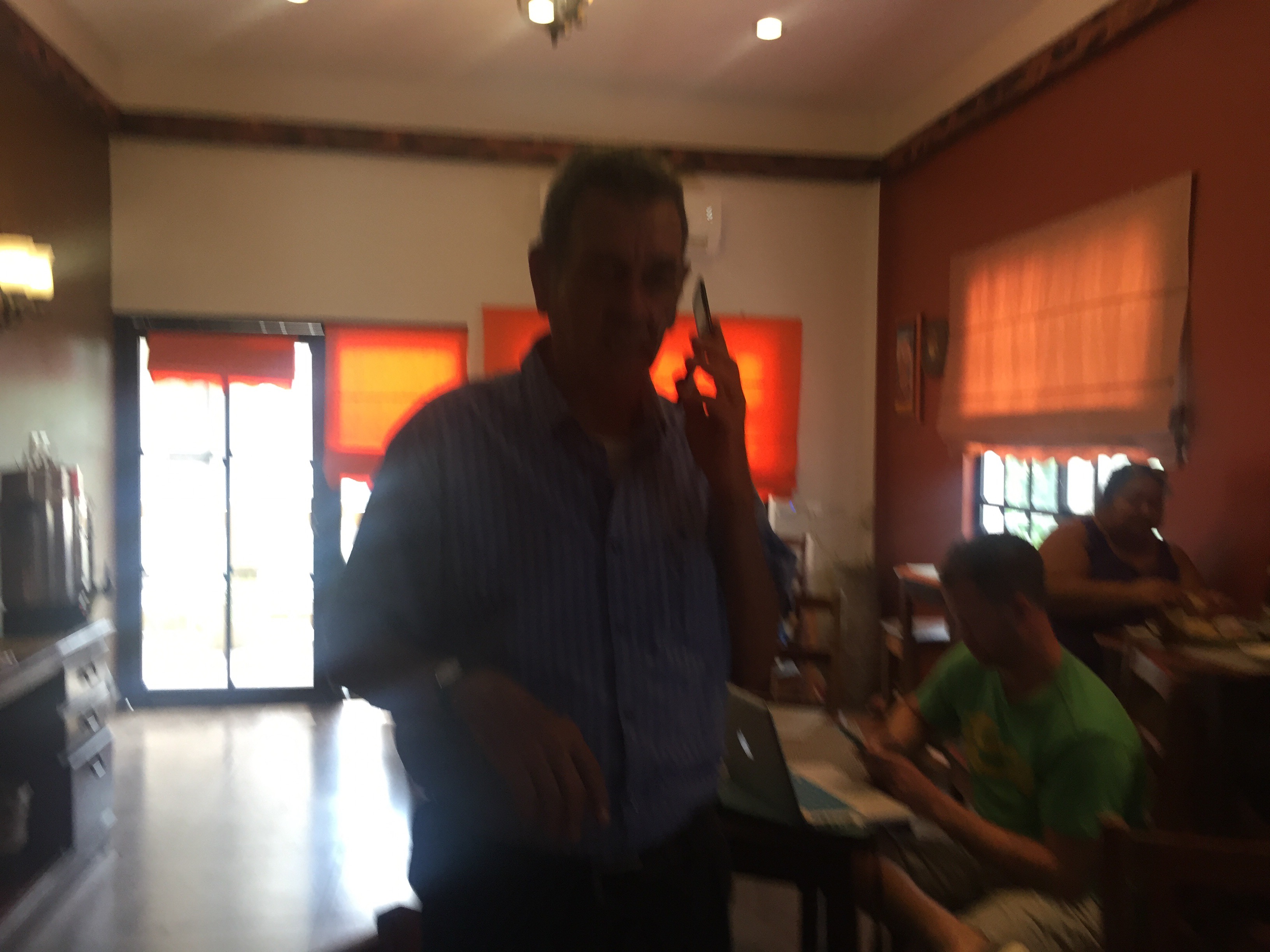 Yesterday, first thing, I drove into Orange Walk Town to pick up my reconciled tax statement before Armin Cansino left for Belize City.
At 10:00, I met with Natalio Solis and Pedro Wall who is refurbishing our corrals and adding a chute to vaccinate or load cattle. I watched his crew as they worked.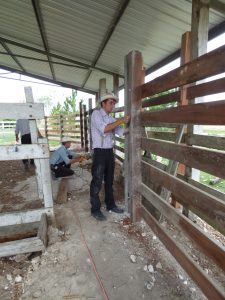 We also discussed improving the little 12′ by 20′ wooden house that I put in as part of the first visitors accommodations for the Cleveland State University EWB chapter when they did the new classroom building for the school in August Pine Ridge.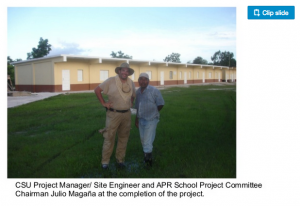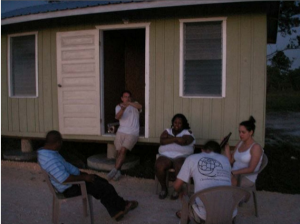 I also need to add more facility improvements, so there is more "there" here. We talked about a new house, but in context of overall plan. Pedro cautioned about spending too much on improving the existing house vs a new one.
But good news, the hot water showers were working. They weren't in December when I was here.
I walked the place, taking gps waypoints (WPs) and laying down a track.

I looked at cashews on trees, the first I've seen on our old ones planted in the 1970s and the new improved varieties in the orchard in the front.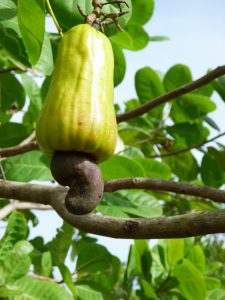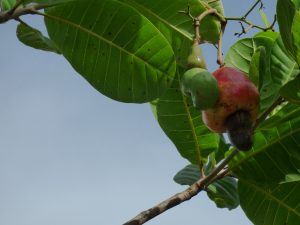 Watched our caretaker add molasses-water mix to hay we're using to get the cattle through the dry.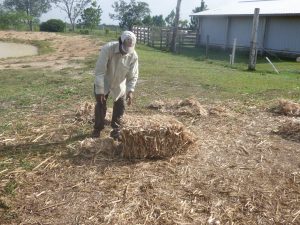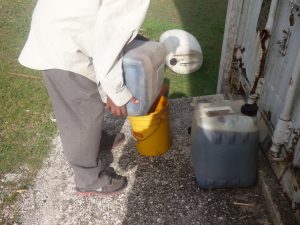 David Dyck, Natalio, and I made a workplan to sell the herd after we fix the corrals, add fencing for more parcels, clear and plant more land, fertilize, and restock when pastures are reestablished.
Today, I was able to meet with Osmany Salas who is always bristling with good ideas. Such a great citizen of Belize – always looking for ways to make things better. Lots to follow up on.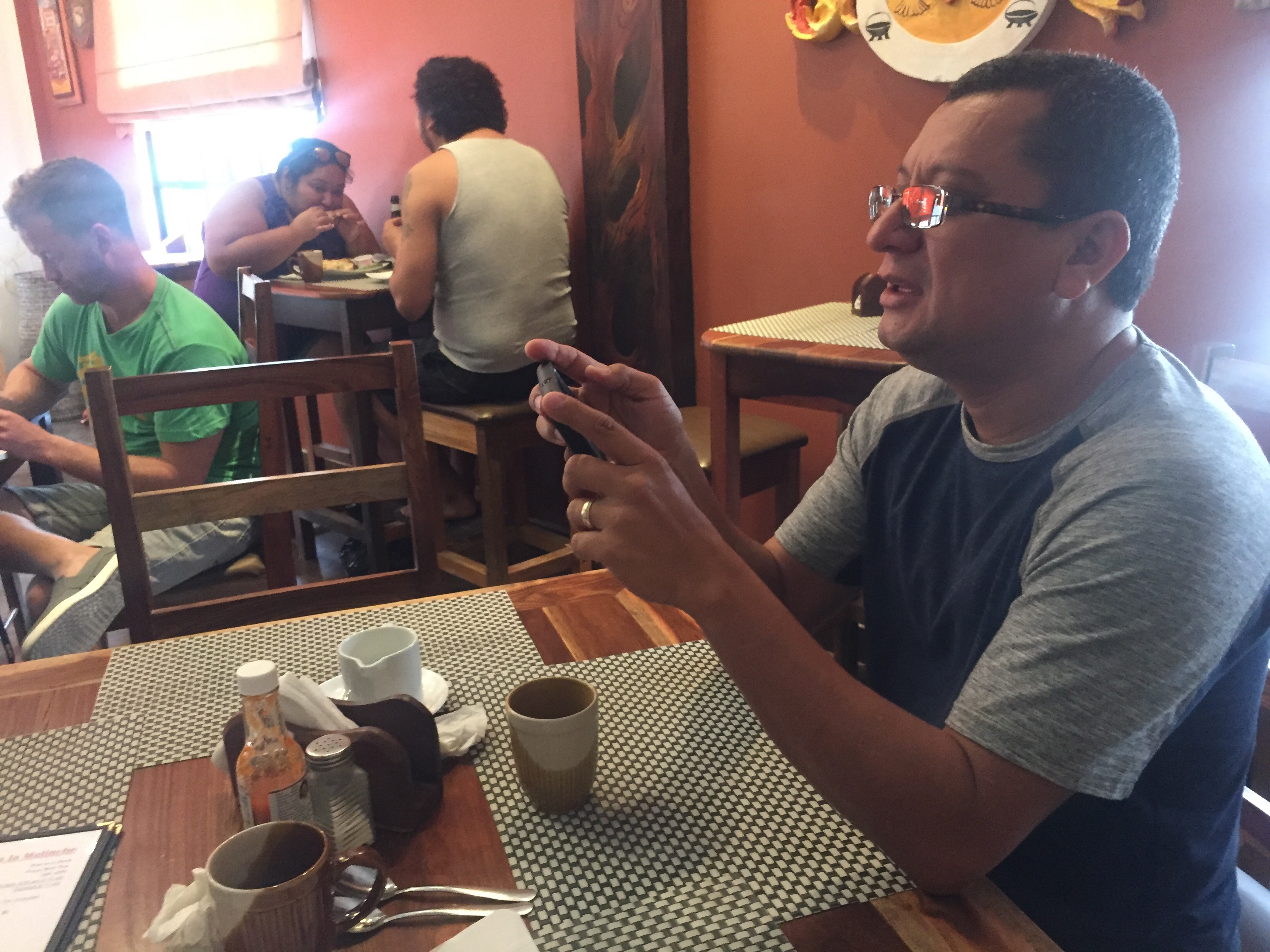 I also met Albert Burn, who knew my dad from back in the 1970s at Carver Ranch. He also knew the rest of the cast of characters too, from Jack Garden to Carlos Carmona, to Chester Cotter. He didn't go into details but described the trouble Carmona made for my dad and the ranch.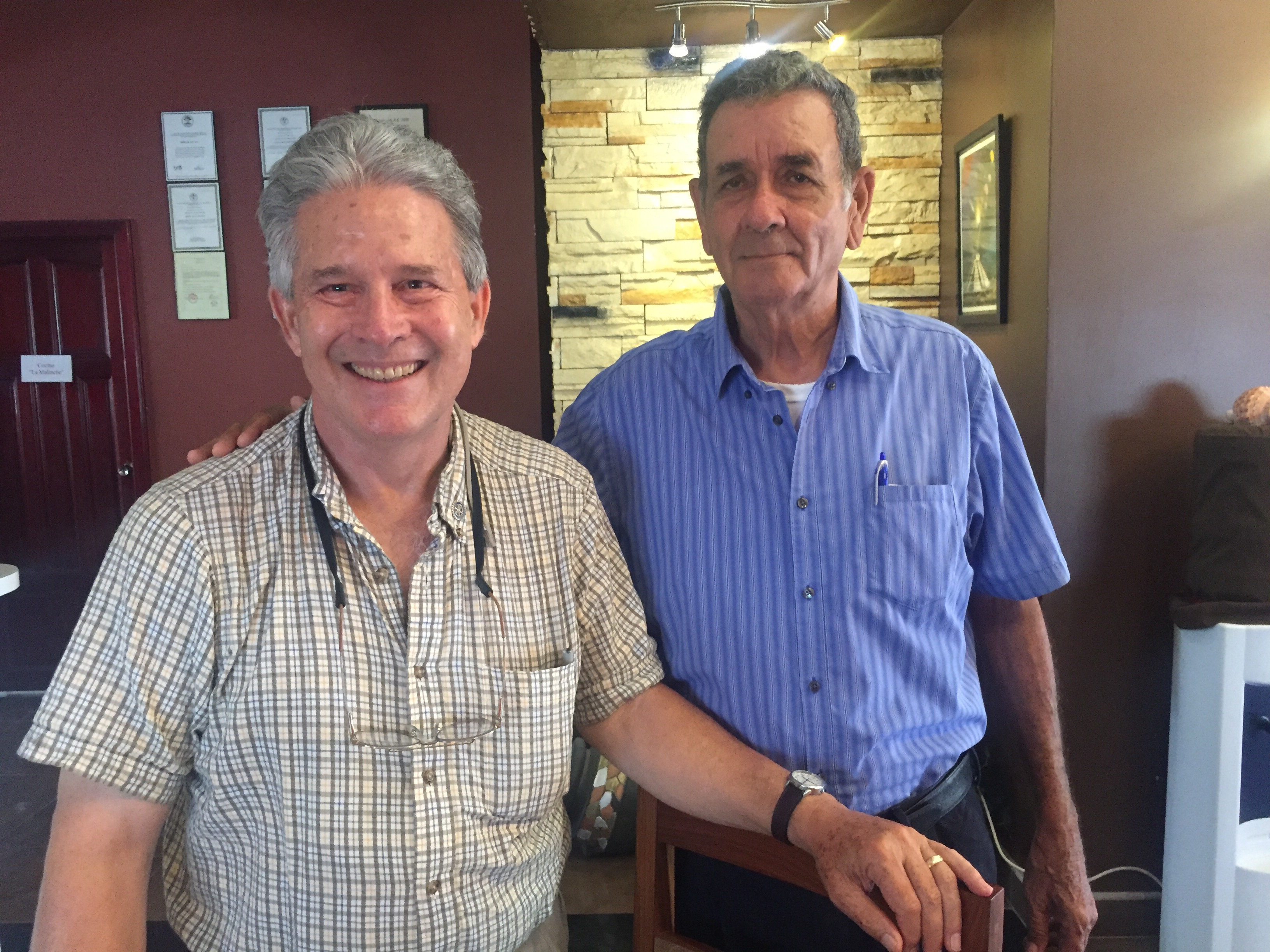 Got my flight home upgraded to first class!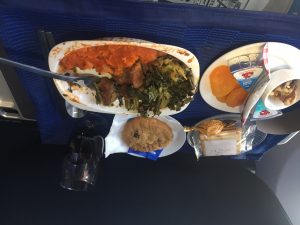 I'm in Houston, waiting to board flight to San Francisco.